Service Questions
Contact us for any questions regarding our services.
You will be glad you did 🙂
Product Support
Need assistance with a current software?
DeltaBind is able to provide support for most software programs for less money.
Partnership Info
We value partnerships with individuals and organizations.
DeltaBind's tiered structure allows our partners to remain competitive in the marketplace.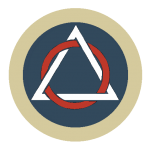 How can we help you today?
We want to be your trusted technology solutions partner, delivering exceptional service to your business for the long term.  Our pledge is to exceed your expectations with our knowledge and ability to provide the best solutions within your budget.
 Please fill out the form and one of our sales consultants will call you ASAP to find out exactly what you need.
Address: 915 W. Foothill Blvd., Suite C-130, Claremont, CA 91711
Phone: (909) 603-4444
Email: support@deltabind.com