DeltaBind is a technical solutions provider focused on delivering high-end services, within budget.

The idea for DeltaBind originated in 2001 when a group of friends, moonlighting as content designers, realized there was no single solution for the technical services requested by their clients wanted. They would often have to juggle many vendors for clients and ultimately provide guidance amid the myriad of services needed for their projects.
As they moved away from moonlighting and into being self-employed consultants, the problems became more apparent as the market became saturated with software and hardware solutions for almost every type of business: Trust.
"I don't want to get ripped off!" Now during project meetings, we started to see a trend, our clients would place question marks over products and services until they found an honest service with a fair price. This often delayed projects and ultimately cost the client more. As the consultants became more trusted by the business leaders, they, in turn, were asked to recommend other products and services.
As DeltaBind started to become more integral to client projects, it became clear that trusted providers who offer robust services at a fair price but will be asked to recommend other services. Perhaps those clients would even purchase more services in the future and heartily recommend them to others, if they maintained that trust.
Our thought, why not just provide it ourselves and become more integrated with the customer? Hosting or designing a technology solution should be a fun and educational experience for every DeltaBind customer.
We Thrive On Challenging Projects That Produce Bigger Rewards.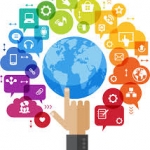 Robust IT Services
Our experts examine your current situation and recommend tech that works.
Practical Consulting
Technology is useless without a clear process to automate. We will ensure no gaps exist in your service lines before making recommendations.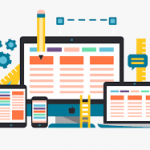 Web Design
A website is a projection of your brand and business. Let us show you how a website can increase visibility and sales.
DeltaBind trains its clients on how to make updates and analyze reports to continually drive more traffic.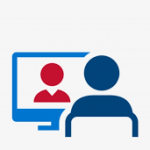 Staff Training
We design view only or interactive lessons for our clients. Our instructional design team works with you to develop relevant lessons to increase employees proficiency or maintain compliance.
Your content matters most and needs to be accessible anywhere, anytime. Our staff designs SCORM compliant eLearning lessons for use on your LMS or let us create a private label managed solution for you. With DeltaBind as your learning partner, you always own and control your content.
Myers-Briggs Classification: INTJ
Epic Software Certifications: 18
Built First Computer at Age 7
Epic Certification: Cadence